New York, NY (April 2, 2012)
– Each month The Explorers Club features events open to the public offering a chance to meet world-class explorers and field scientists covering a variety of subjects in the world of exploration. The organization's weekly Public Lecture Series is held each Monday night, including a reception in the Club's historic library preceding the lecture.
"The Explorers Club's mission is to add to the world's knowledge through exploration. The first step is to find new truths in exciting, often difficult expeditions. The second, just as vital, is to share the adventure, the findings, the personal experiences with others," said Alan Nichols, the Club's newly elected 38th
President. "Our lecture series provides rare behind-the-scenes insight into today's explorers and their remarkable findings."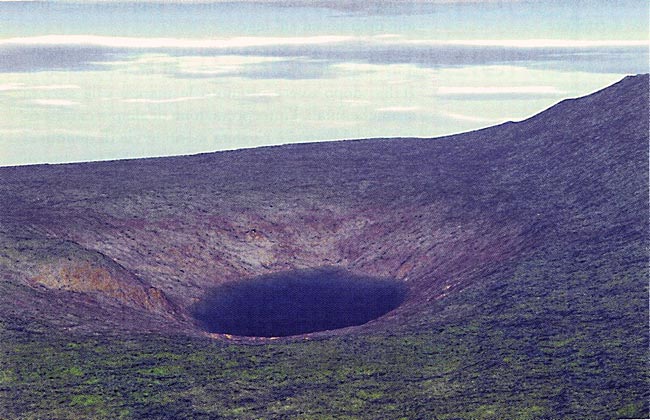 Dee Breger's Taiga Burning Bright, 04.02.12
Monday, April 2nd, 6:30 p.m., Taiga Burning Bright – Dee Breger and her colleagues, The Holocene Impact Working Group, commemorate the 100th anniversary of the mysterious deadly fireball that exploded over the remote Stony Tunguska River in 1908 - the blast that charred and flattened millions of trees in a radiating pattern and brightened European nights for days afterward. But even with dozens of hypotheses - some real, some crackpot - its exact nature has never been solved. This photo-based presentation details their hazardous adventure and shows some of the microscopic evidence for the most plausible explanation, a comet or asteroid that exploded in the atmosphere that may or may not have shot fragments into the taiga below.
Capt. Charles Moore's Plastic Ocean, 04.09.12
Monday,
April 9th, 6:30 p.m.
, Plastic Ocean – Follow the inspirational story of an un-credentialed but committed "citizen-scientist," Capt. Charles Moore, who will unveil the grim unintended consequences of man's unthinking love affair with plastics, describing the damaging "plastic footprint" left in its wake. On his routine homeward cruise from Hawaii to California in 1997, Capt. Moore kept spotting plastic scraps and fragments on the ocean surface, which astonishingly proved to outweigh the natural food base plankton by a ratio of 6:1. He learned that insidiously durable and potentially toxic

plastics have crept into every corner of our lives, and tumbled by the millions of tons into the natural world where they do great harm to wildlife.
Members' Dinner with Bill Stone, 04.12.12
Thursday, April 12th, 6:30 p.m., World's Deepest Caves – Prolific author, inventor and one of the world's foremost expeditionary cavers, Bill Stone, will share his new developments with an advanced Autonomous Underwater Vehicle (AUV), Depth X, to explore the world's deepest caves. He is currently working with NASA and The National Science Foundation in developing robots that will assist in the exploration of Antarctica and Jupiter's moon, Europa. Following this lecture will be the Member's Dinner in the Club's Library (open only to Club members and their guests).
Christoph Baumer's The Unveiled Secrets of China's Taklamakan Desert, 04.23.12

Monday, April 23, 6:30 p.m., Unveiled Secrets of the Taklamakan Desert – Author Christoph Baumer's lecture involves the archaeological results from his winter 2009 expedition to the heart of China's Taklamakan Desert, where he discovered an Iron Age graveyard that indicate links to nomadic steppe cultures much further north, along with a Bronze Age necropolis that revealed a surprising fertility cult and a 4,000-year-old unknown archaeological horizon. The naturally mummified corpses he found bore clear Indo-European traits, and the sites witness the existence of "Silk and Jade Road" trade routes 2,000 to 4,000 years old.
Laos and Myanmar
with Frederick Selby, 04.30.12
Monday, April 30, 6:30 p.m.,

Myanmar and Laos

–
April's Lecture Series concludes with a presentation from Frederick Selby, who will describe the principle Buddhist and other important sites of Myanmar and Laos, after receiving permission to trek north from Putao in Kachin Province (northeastern Myanmar). Selby, along with eight other individuals, hiked through thick tropical foliage and over hills to reach a beautiful and seldom dwelled isolated village occupied by the Lisu people. Selby will also discuss Myanmar and Laos' recent changes - the countries' histories and their future, post formal diplomatic relations during U.S. Secretary of State Hillary Clinton's visit in December, 2011.
About The Explorers Club
The Explorers Club was founded in New York City 1904 by a group of the world's leading explorers of the time. It is a multidisciplinary, not for profit 501(c)(3) organization dedicated to scientific exploration of land, sea, air, and space by supporting research and education in the physical, natural and biological sciences. The Club's members have been responsible for an illustrious series of famous firsts: First to the North Pole, first to the South Pole, first to the summit of Mount Everest, first to the deepest point in the ocean, first to the surface of the moon. With 3,000 members worldwide, the organization is headquartered at 46 East 70th Street, New York, N.Y. 10021. Tel. 212 628 8383;

explorers.org
what can i do? ^__^